Jaws franchise is a summer film series based on the story of Amity Island and the Brody family dealing with the shark attacks at the beach. Here is the list of all Jaws movies in order of release
The Jaws movies in order
Jaws (1975)
Jaws 2 (1978)
Jaws 3-D (1983)
Jaws: The Revenge (1987)
About Jaws Film Series
Like Indiana Jones and Jurassic Park films, Jaws (1975) was a Steven Spielberg masterpiece that spawned into four sequels.
The franchise started in 1975, with its first installment which was a blockbuster and became an inspiration for many man-versus-killer-animal films.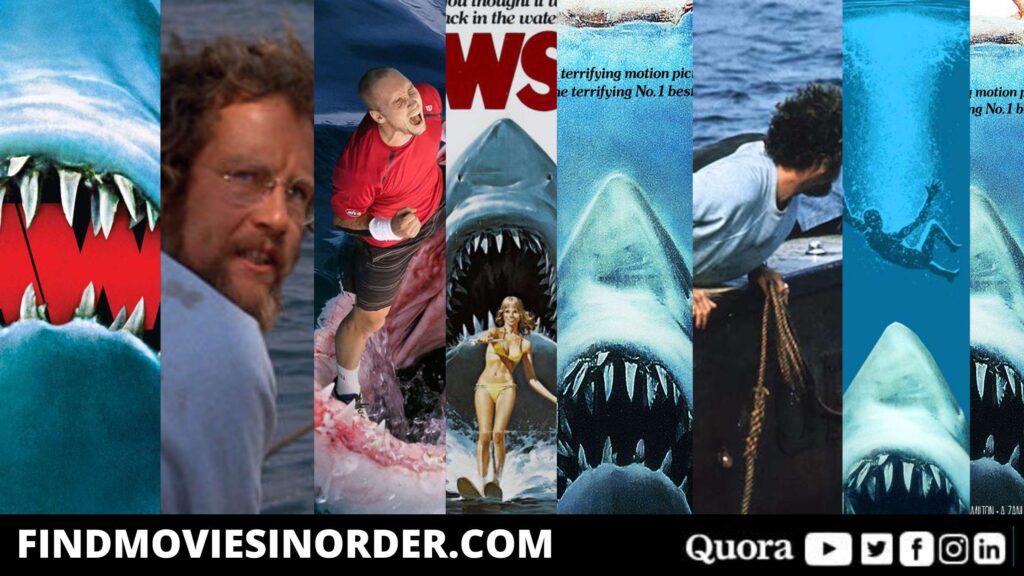 Jaws Movies In Order: What Order Should I Watch Jaws Films In?
How Many Jaws Movies Are There?
To date, there are four Jaws films out of which three are based on the story of The Amity Island and the Brody family, while Jaws 3-D sets at Orlando theme park.
Do You Need To Watch Jaw Movies In Order?
Jaws movies can be watched as standalone, but Jaws movies are connected and are based on the same storyline. To understand the story properly it is recommended to watch Jaws movies in order.
What Order Should I Watch Jaws Movies In?
Jaws films order is straight and simple, the best way you can follow the story of Jaws is by watching all the films in release order. Here is the list of all Jaws films in order of release
Jaws (1975)
Director: Steven Spielberg
Writers: Peter Benchley, Carl Gottlieb
Stars: Roy Scheider, Robert Shaw, Richard Dreyfuss
Runtime: 2h 4min
Jaws 2 (1978)
Director: Jeannot Szwarc
Writers: Peter Benchley, Carl Gottlieb
Stars: Roy Scheider, Lorraine Gary, Murray Hamilton
Runtime: 1h 56min
Jaws 3-D (1983)
Director: Joe Alves
Writers: Peter Benchley, Richard Matheson
Stars: Dennis Quaid, Bess Armstrong, Simon MacCorkindale
Runtime: 1h 39min
Jaws: The Revenge (1987)
Director: Joseph Sargent
Writers: Peter Benchley, Michael De Guzman
Stars: Lorraine Gary, Lance Guest, Mario Van Peebles
Runtime: 1h 29min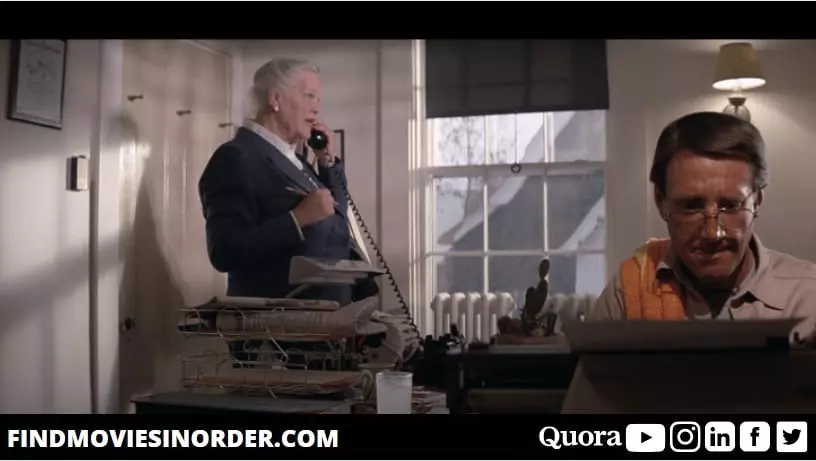 Jaws (1975)
Chrissie Watkins, during a beach party, goes missing while she goes for a swim in the ocean. The next day her partial remains are found on the seashore which creates havoc about the presence of sharks at the beach. Police Chief Martin tries to close the beach but mayor Larry Vaughn overrules him.
To maintain the summer economy, Larry Vaughn confirms Chrissie's death as a boat accident and the beach is safe for everyone but after few days, another shark attack takes place. Police hire a professional shark hunter, Quint to catch the shark but this is just the beginning.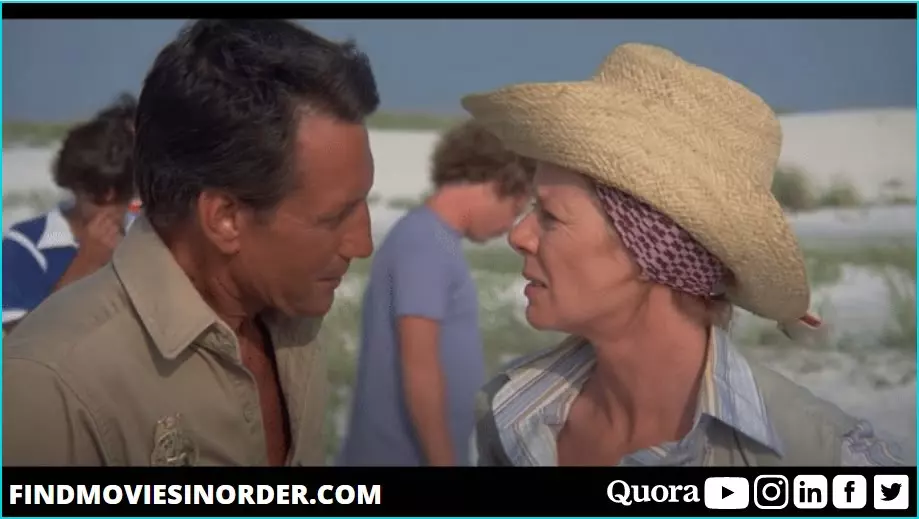 Jaws 2 (1978)
After three years of events in the previous film, At Amity Island a great white shark kills two Scuba Divers, further another female water skier gets killed. After the incidents, Police Chief Martin and mayor Larry Vaughn prepare for another shark problem.
After the police recover a Camera of one of the divers who was attacked, Martin goes to the council but the council ignores Martin and votes for removing Martin out from the police. Soon, the Shark attacks become frequent which creates havoc at the beach.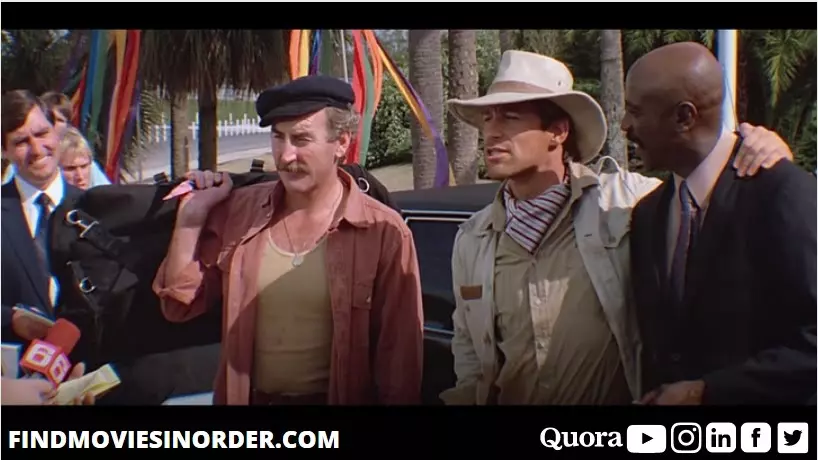 Jaws 3-D (1983)
Orlando theme park's new underwater tunnel is ready to open, but before its opening is announced, a great white shark enters the park following a team of water skiers before the gates of the park get closed. The next day, park officials notice that resident dolphins are behaving unusually.
when Shelby Overman, a mechanic, dives into the water to find the issue and fix it but gets killed by the shark. When Kathryn "Kay" Morgan, the park's senior marine biologist learns about the presence of sharks, she informs everything to Brody and together they start to investigate.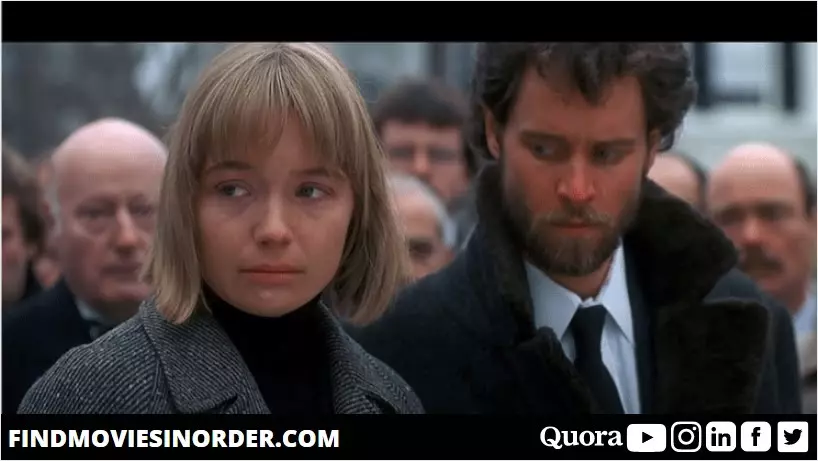 Jaws: The Revenge (1987)
At Amity Island, After the death of Police Chief Martin Brody, Ellen, Martin's widow continues to live in Amity with her son, Sean who works as a deputy police officer. A few days before Christmas, while Sean is on duty, a great white shark attacks and kills him.
Michael, Martin's older Son comes to Amity for Sean's funeral and after the funeral the entire family shifts to the Bahamas where Michael works as a marine biologist. After a few days, Michael encounters the shark which followed them from Amity to the Bahamas.
Are the Jaws sequels good?
Compared to Jaws (1975), Jaws sequels have very poor writing, cinematography, and graphics but they are perfect for you if you love to watch films based on man-versus-killer-animal.
Will there be a Jaws 5?
Jaws: The Revenge (1987) was critically and commercially flop and it's been a 30-plus year absence from the big screen. There are very few changes that a fifth installment might get produced.
Which Jaws Movie Is The Best?
Jaws franchise started with a huge hit but over time, the franchise due to poor production quality lost its popularity, but how can we rank all Jaws films, here is the list of all Jaws films stack up, worst to best based on audience ratings on IMDb.
| Jaws Films | Ratings on IMDb |
| --- | --- |
| Jaws: The Revenge (1987) | 3/10 |
| Jaws 3-D (1983) | 3.7/10 |
| Jaws 2 (1978) | 5.8/10 |
| Jaws (1975) | 8/10 |
Other Popular Franchises To Binge Watch
Conclusion
Jaws franchises, the first installment ruled in the '70s and was one of the most successful creations of Steven Spielberg, due to inconsistent cast and lack of planning, the franchise lost its popularity over time but is one of the best franchises to binge-watch if you love horror adventure films.
All Jaws movies are connected and are meant to be watched in order, here in this article I have provided a complete guide to the Jaws franchise with a list of all Jaws movies in order to watch which you can follow to watch the entire franchise.