The leprechaun Movie series narrates the story of an evil Leprechaun who kills anyone who comes in between him and his pot of gold. 
Here is the list of all Leprechaun movies in order of release
The Leprechaun movies in order
Leprechaun (1993)
Leprechaun 2 (1994)
Leprechaun 3 (1995)
Leprechaun 4: In Space (1997)
Leprechaun in the Hood (2000)
Leprechaun: Back 2 Tha Hood (2003)
Leprechaun: Origins (2014)
Leprechaun Returns (2018)
About Leprechaun Movie Series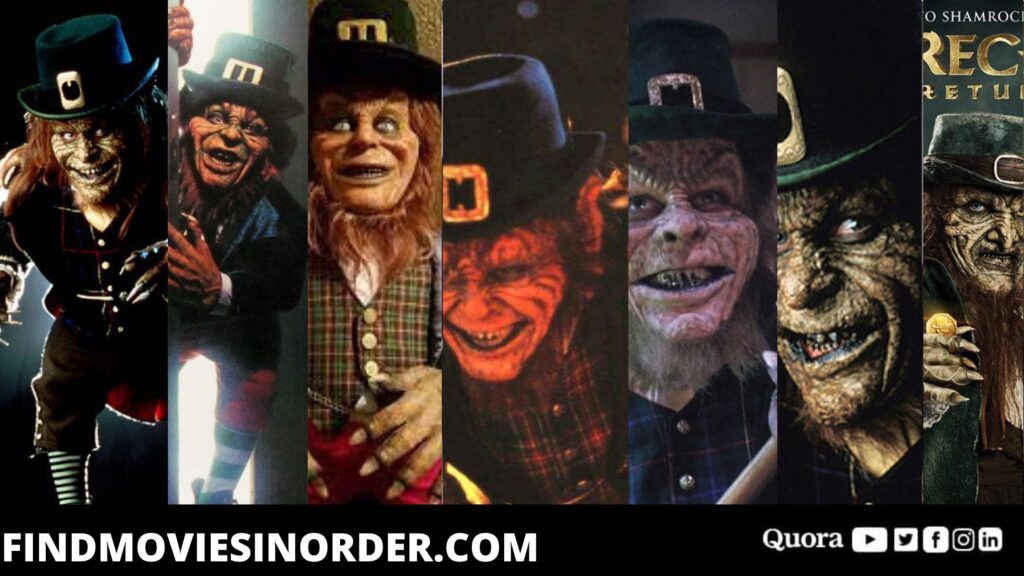 In 1997, Leprechaun summoned its way into cinemas. The fantasy-horror movie, about a creepy evil leprechaun searching for his pot of gold, proved popular with viewers. After the first film's success, it developed a loyal following, and this following helped kick-start an extensive franchise.
Leprechaun Movies In Order: What Order Do The Leprechaun Movies Go In?
There are currently eight Leprechaun movies produced between 1993-2018. Every Leprechaun movie is standalone and doesn't have any connection in between in terms of storyline.
You can watch Leprechaun movies in any random order. However, if you are planning to binge-watch all Leprechaun films, them watching them in order would be the best!
What Order Do The Leprechaun Movies Go In?
Leprechaun films are free from connection, Jumps, and reference. if you want to watch leprechaun movies in order, then here is the list of all Leprechaun movies in order of release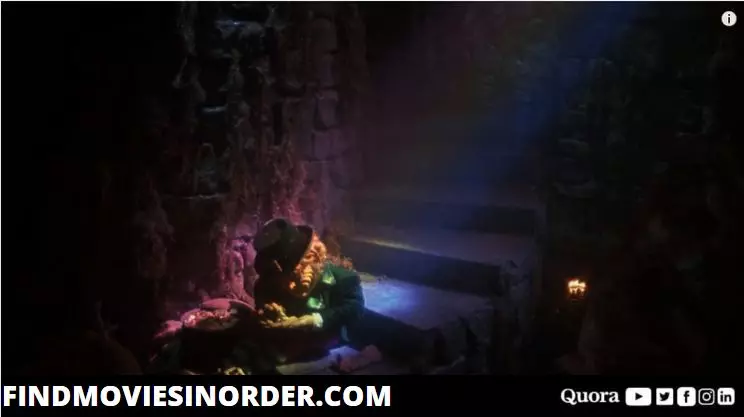 Leprechaun (1993)
Dan O'Grady steals the Irish Leprechaun's pot of gold and returns to America so that he can settle and enjoy his life but soon gets attacked by the Leprechaun. Dan O'Grady, with great struggle, manages to save his life and locks the Leprechaun in his basement.
After 1o years of the incident, Dan O'Grady's daughter J.D. accidentally opens the basement door and frees the evil Leprechaun. Immediately after coming out of the base, the Leprechaun starts his quest to find his pot of gold.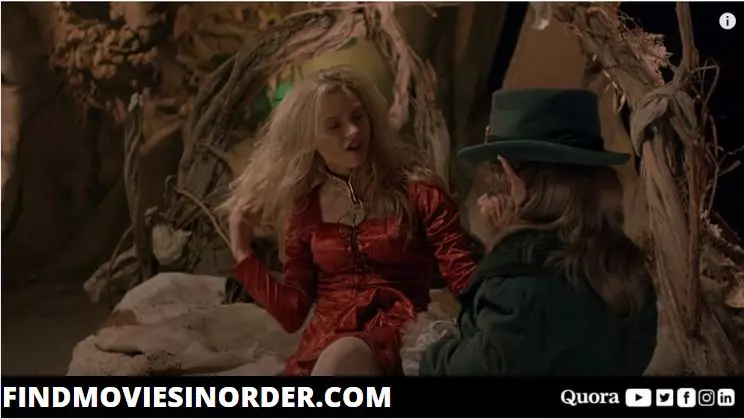 Leprechaun 2 (1994)
On his 1000th birthday, the Evil Leprechaun chooses the daughter of his slave as his BrideBride, but the slave manages to foul him and escape. On Leprechaun's 2000th birthday, he gets another chance to claim her BrideBride.
Leprechaun Kidnaps the girl, and now it is in the hands of her boyfriend named Cody, who lives with his swindler uncle Morty to save her girlfriend.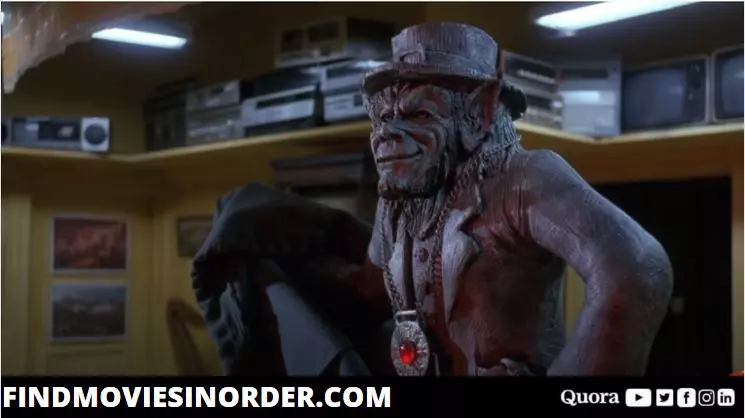 Leprechaun 3 (1995)
A man with one hand, one eye, and one leg walks into a pawn shop with a Leprechaun Statue wearing a medallion. The owner of the pawnshop takes off the medallion, and this sets the Leprechaun free.
Soon, a guy name Scott goes inside the pawnshop and finds the dead body of the pawnshop owner. The Evil Leprechaun is set free and will kill anyone who comes near his pot of gold.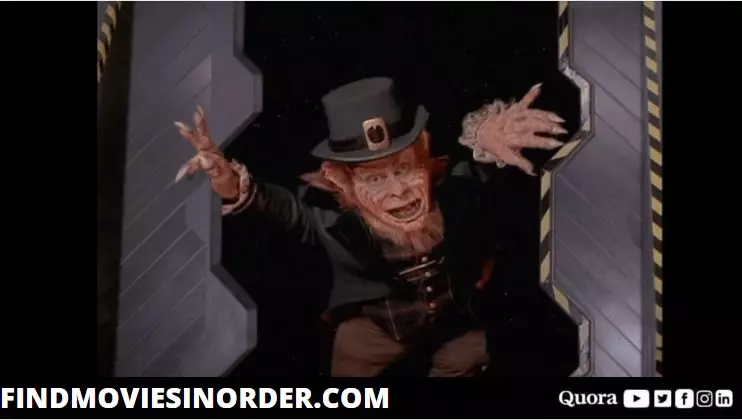 Leprechaun 4: In Space (1997)
A Leprechaun kidnaps a Dominian princess, Princess Zarina, and is preparing to become the king on a distant planet. Still, soon, he gets attacked by space marines commanded by a mad scientist named Dr. Mittenhand.
The marines kill Leprechaun, but he manages to quickly be reborn with the help of one of the marines. In retribution, Leprechaun plans to blow up the marine ship.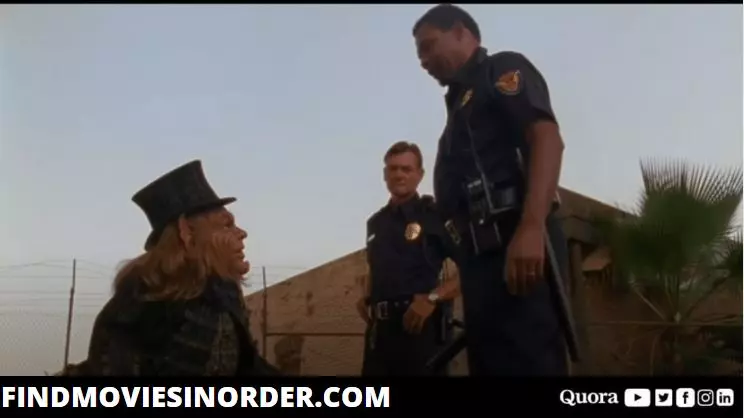 Leprechaun in the Hood (2000)
Three young rap artists take a break and discuss their plan to arrange some money so that they can take part in a contest in Las Vegas. Meanwhile, Mack Daddy, a pimp, first agrees but later declines to "hook them up."
In retribution, rappers break into Mack's place steals everything with a medallion from a leprechaun statue. This frees the Evil Leprechaun, who then starts to search for the missing gold.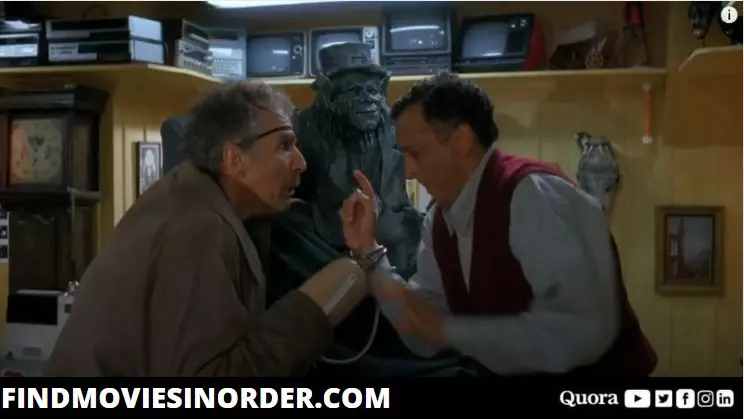 Leprechaun: Back 2 Tha Hood (2003)
Clairvoyant Esmeralda, a fortune teller, tells Two friends, Emily Woodrow and Lisa Duncan, that they will gain a lot of wealth soon, but they have to ignore it. After few days, the two girls with their boyfriends go to an abandoned youth centre construction to find Leprechaun's gold in an old tunnel.
All of them share all the gold to fulfil all their desires, but this frees Leprechaun, who comes again to trace all his gold and kill everyone who comes in the middle.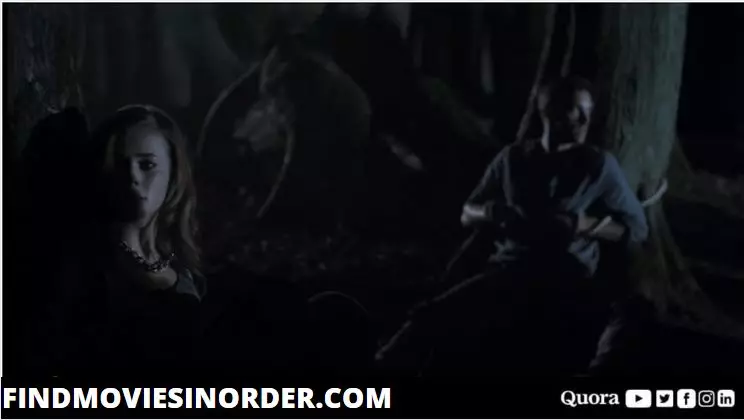 Leprechaun: Origins (2014)
Sophie, Ben, Jeni, and David, four college students and friends together, travel through Ireland to spend their vacations. They stop near the countryside to rest where local Hamish and his son Sean convince them and take them to a remote area.
In the night, soon they learn that Hamish and Sean have locked them inside in an old cabin where a Leprechaun is behind them.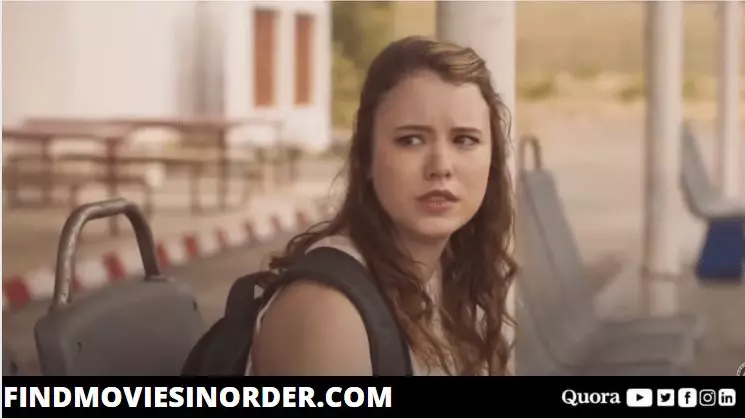 Leprechaun Returns (2018)
Twenty-five years ago, an evil Leprechaun fell into a well in North Dakota while his body melted. At present, the property is under AU Sorority House of a premiere Eco-science college.
In the present, Leprechaun has managed to free himself and is coming back in search of his gold and retribution from the women because he fell in the well.
Is Leprechaun 2 A Sequel?
Leprechaun 2 was released after one year of Leprechaun. It quickly becomes apparent that there's no connection between the first two Leprechaun films.
Which Leprechaun Movie Is The Best?
Leprechaun movie series is one of the popular horror franchises that currently has eight movies. Here's a useful breakdown of how all the films rank up from worst to best based on audience ratings on IMDb.
| Leprechaun Fims | IMDb Ratings |
| --- | --- |
| Leprechaun: Origins | 3.2/10 |
| Leprechaun 4 | 3.5/10 |
| Leprechaun 5 | 3.7/10 |
| Leprechaun 6 | 3.9/10 |
| Leprechaun 2 | 4.6/10 |
| Leprechaun 3 | 4.8/10 |
| Leprechaun | 5.0/10 |
Other Popular Horror Franchises to Binge Watch
Conclusion
The leprechaun Horror franchise currently has eight films and is one of the longest-running horror franchises. out of the All leprechaun films, six of them are played by Warwick Davis.
Leprechaun movies don't have any connection in between and each version is slightly different from other versions. Here in this article, I have listed all Leprechaun films, you can watch them in any order you wish.
if you have any other questions, then do let me know in the comments!